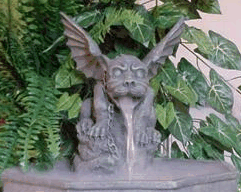 It's not just thoughts that flow ...
IPKat co-author Jeremy is currently working towards the launch of the
Journal of Intellectual Property Law and Practice
(JIPLP), under the auspices of Oxford University Press. He's busily commissioning articles and notes, not just from the United Kingdom but from elsewhere in Europe, from the United States and beyond.
There's something Jeremy desperately wants to publish, but he hasn't got an author for it. So much has been written on the
House of Lords
decision in
Kirin-Amgen
on non-identical patent infringement and on the US
doctrine of equivalents
. BUT ... what he wants is
two flow-charts
. One takes the reader through the questions that must be asked in order to determine whether a patent has been infringed in the UK/Europe, the other asking the questions that must be asked when determining infringement in the United States. If anyone wants to have a go at this, will he or she please write to Jeremy
here
.
JIPLP website
here
Tips on preparing flow charts
here
and
here
GO WITH THE FLOW
Reviewed by
Jeremy
on
Friday, June 10, 2005
Rating: