1 Nepal hits the heights with copyrights


Summoning up his best school-kat French, the IPKat has discovered that the mountain Kingdom of Nepal has decided to throw in its lot with the Berne Convention on the Protection of Literary and Artistic Works, with effect from 11 January 2006. There are now 156 countries who have pledged themselves to support the Convention which, over a century ago, gave reality to the dreams of French literary giant Victor Hugo (portrayed here, left, stressing over how to invest his copyright royalties).


The IPKat hopes that WIPO will soon have recovered sufficiently from its financial impoverishment to be able to afford an English translator.

Right: the WIPO Buy-Another-English-Translator Fund - every penny counts!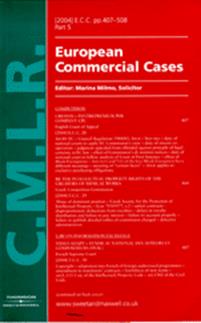 2 ECC again

Part 5 of the 2005 volume of Sweet & Maxwell's European Commercial Cases has just reached the IPKat who, as usual, is scanning its pages for signs of intellectual property interest.


This issue contains three significant decisions. From the Court of Appeal, England and Wales, there's BHB Enterprises v Victor Chandler, on (among other things) whether BHB's means of exploiting its database of horse-racing runners and riders constituted an abuse of a dominant market position. There's also Barbelivien v Agence Business, a French Cour de Cassation ruling on whether public policy forbids an author from being allowed to sign away all his rights in advance. From the same court comes CCP SA (trading as FEL2) v Ginger Sarl, a case in which rescission of a contract is demanded where it turns out that the contract was for the sale of copyright-infringing clothing.